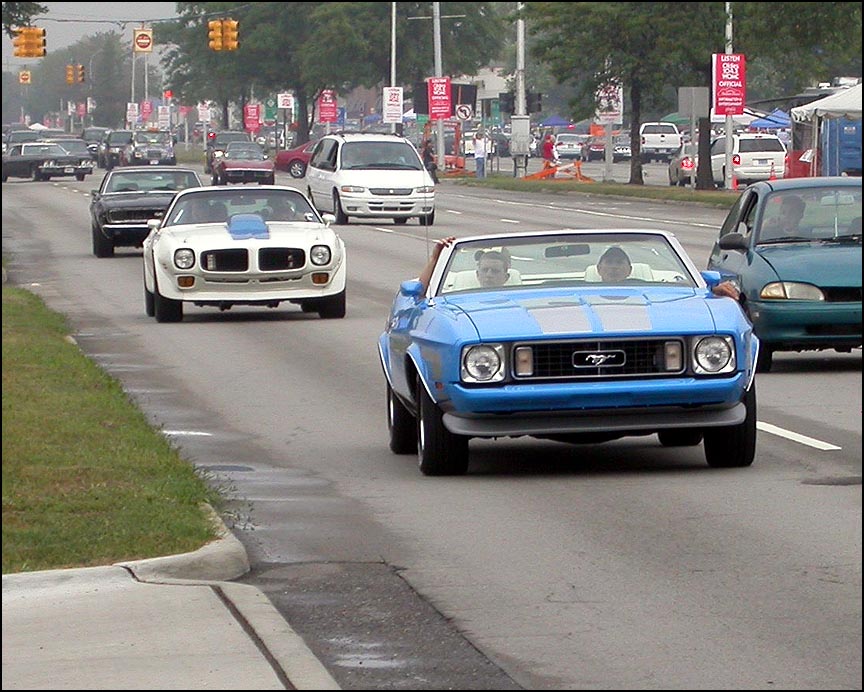 For the third year in a row, group member Art Richardson and I took my Mustang down to the Woodward Cruise. We had a little rain in the morning, but it eventually cleared off. As usual, it was a great time!
John Blair - 429 Megasite Webmaster 8/27/05
Note: Click thumbnail photos below to enlarge
Sights along the Cruise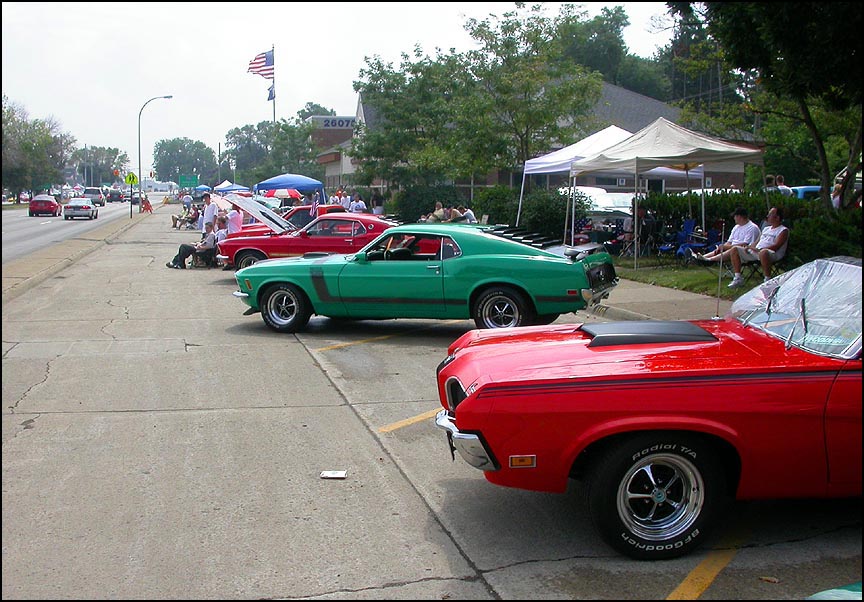 Mustang Alley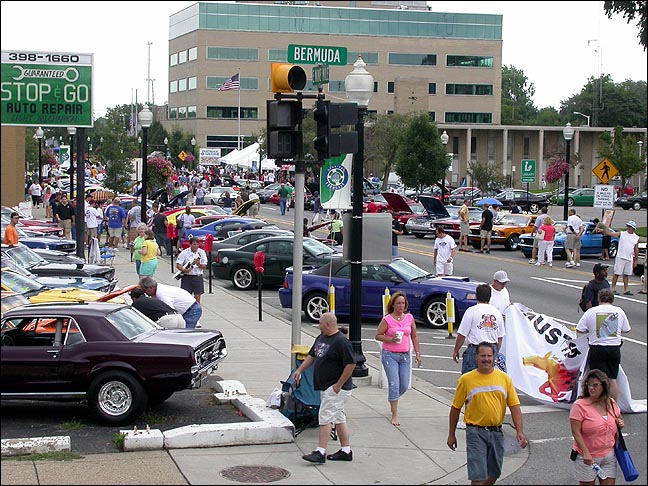 Ford and the city of Ferndale host a Mustang display along Woodward (at 9 mile) called Mustang Alley, which
accommodated up to 500 cars. I was able to enter my Mustang again this year. Group member Randy Leestma
and his wife Sue stopped by while we were there.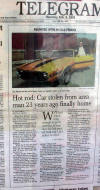 Interesting story about this Shelby being stolen and recovered years later!
Visit with Dan Schott at Dynomax Display
Group member Dan Schott's car was on display at Dynomax and Art Richardson and I and I stopped by.