2006 Woodward Dream Cruise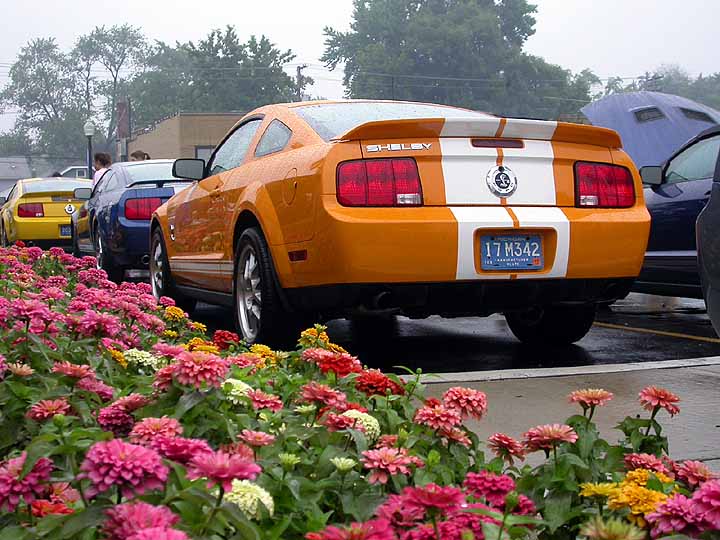 This was Art Richardson's and my fourth trip to the Woodward Dream Cruise! It was almost like last year - rain in the morning, then it somewhat cleared up later in the day. The Ford sponsored "Mustang Alley" car show took place again this year with over 600 Mustangs registered! A big "Thanks" to my good friend Art who either watched to make sure I didn't run into anyone while I was simultaneously driving and taking pictures or took the pix out the passenger window for me while we were driving. It was a great time.
John Blair ~ 8/19/06
Note: Click thumbnail photos below to enlarge
Mustang Alley Photos
Friend's we saw along the way...
Group member Greg Wong brought his 429 CJ Grande down from Canada

We saw Mike the Cobra at Ed Schmidt Ford with his 429 Torino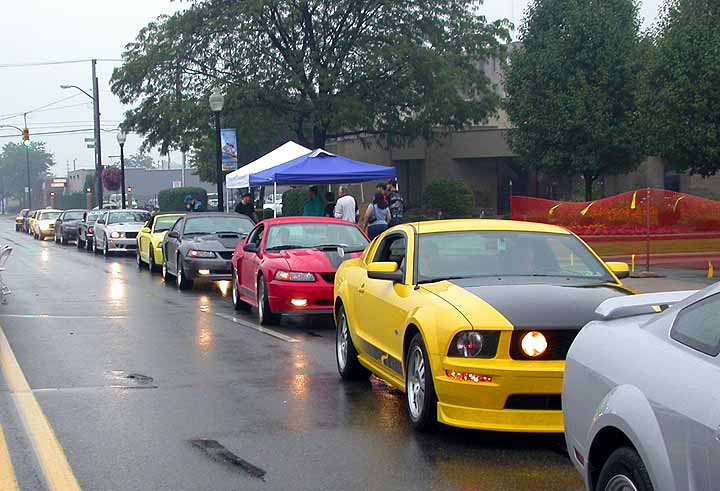 Sights along the Cruise
"Back to the Future" car and Jay Leno's V12 Tank engine Car! (note: Closeup of tank car image at far right is from Detroit News website so you can see details not visible from our drive-by shot)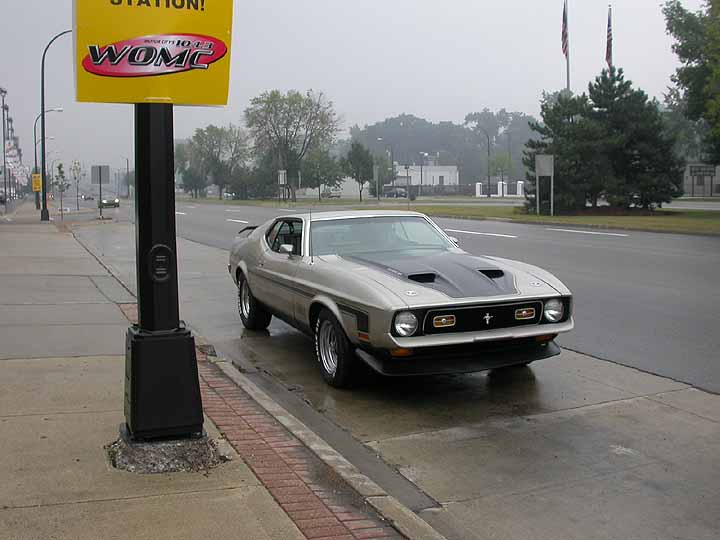 My car along Woodward Ave
Pre-Cruise Pix from 8/17/06
Post Cruise Pix from 8/20/06 (wouldn't you know it - a gorgeous day with all blue sky and no rain!)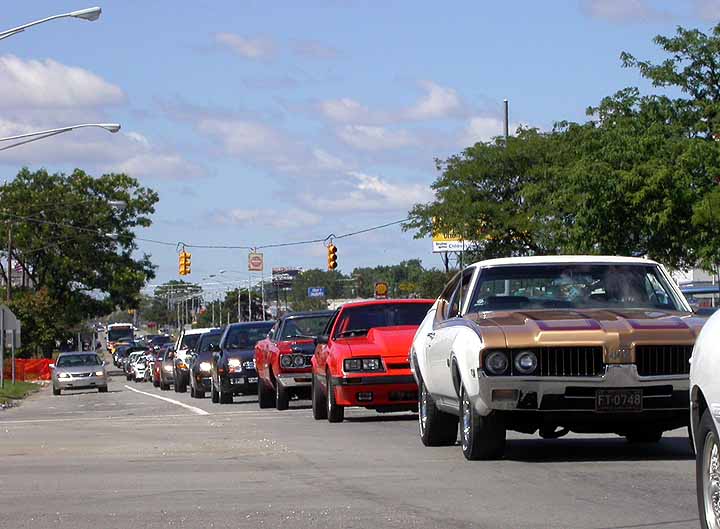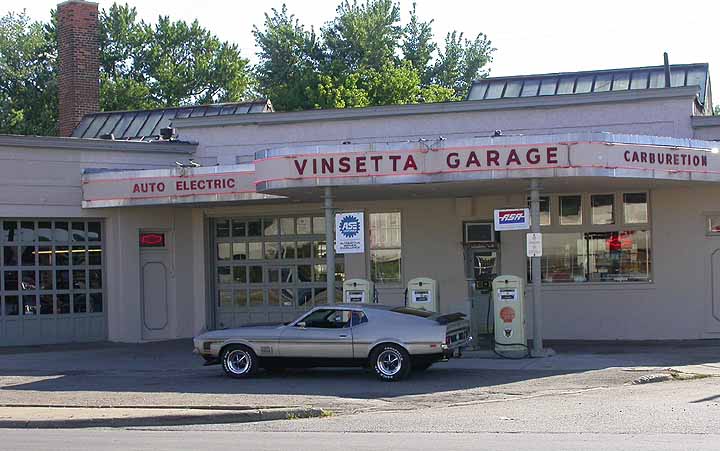 8/17/06 Pre-Cruise Pix
For the first time, I actually had time to go out to Woodward Ave on Thursday night before the cruise. This is actually a really good time to go because there are tons of cars and you can actually drive the cruise route instead of creeping in bumper-to-bumper traffic on Saturday (the official day of the cruise). I was able to snap a few shots from behind the wheel tonight and have them below. It was interesting - Chevy was out in force driving the new Camaro (along with a 69 beside it) on a flatbed truck up and down the cruise route. They also had a huge Camaro mural on the side of a building. I'll be going back Saturday for the actual cruise and will have more pictures to add to this page then!
John Blair