---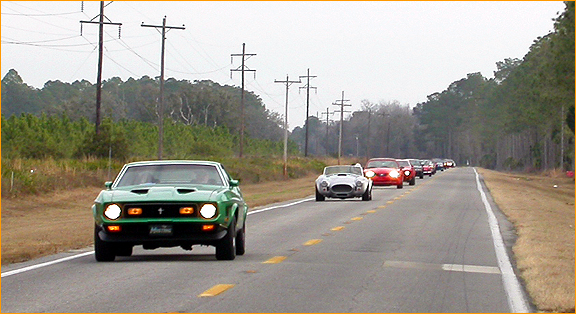 This was the third year in a row that group member Art Richardson and I have traveled to Ocala, Florida to participate, along with member Robert Myhrer in the first Pony Trail of the year. This year, the trail left from National Parts Depot in Ocala to Cedar Key on the west coast of Florida. We were able to rent a competition orange Mustang convertible to use during the trail. A good time was had by all!
John Blair ~ 1/25/04
Note - click thumbnail photos below to enlarge.
Gathering at NPD headquarters
On the roll with a police escort arranged by NPD
The drive through the Florida countryside on the way to Cedar Key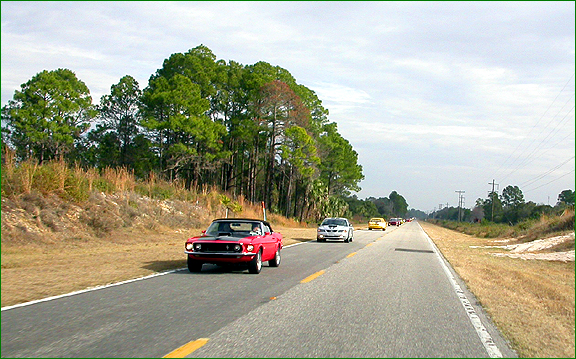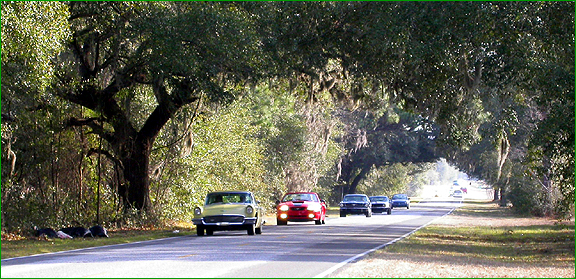 Arrival at Cedar Key for lunch, Jeff Ford pointing out local eateries.

Gathering of cars outside of town for the trip back. Art and Robert in the orange convertible.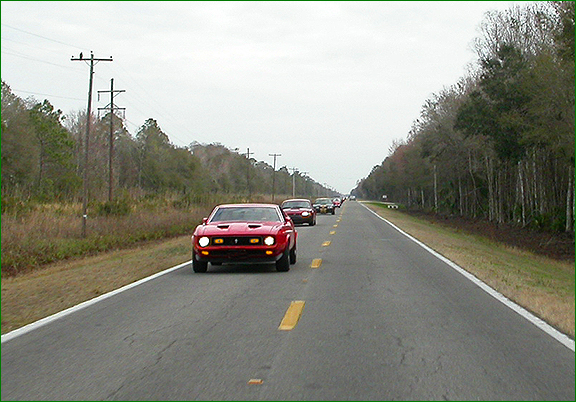 Photo Credits: W. Ford, J. Blair