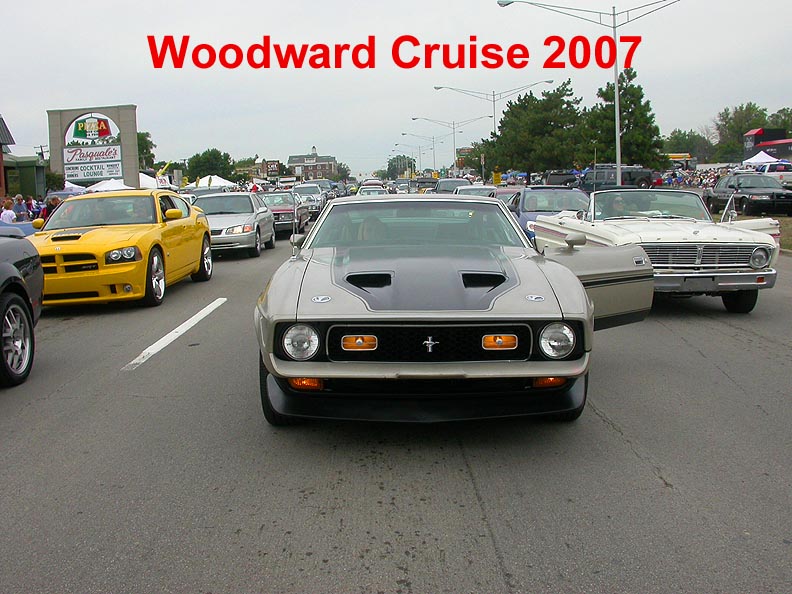 This was my 5th consecutive year attending the Woodward Cruise with my good buddy Art Richardson. As usual, we parked in the Mustang Alley Mustang Display at Woodward and 9 Mile. This year, Art had purchased a 2003 Mustang fastback which we took onto Woodward to drive on the cruise and left my 429 Mustang at the Mustang Alley display. For the first time ever, I was a passenger and had my hands free to take pictures!
This year, I decided to try out some new media options. You will see below a rolling slide show that starts in Mustang Alley and then continues out onto the cruise. Also, I took some video of the cruise which I have uploaded onto YouTube and linked in. I hope these new media types will allow those of you who have never been on the cruise to experience it in some small way!
Also, it was good to see 429 group members Dave Rowland (429 SCJ pewter Mach 1), Randy and Sue Leestma and Mike Berardi (Grabber Green 429 Mach 1) along the way.
John Blair ~ 8/18/07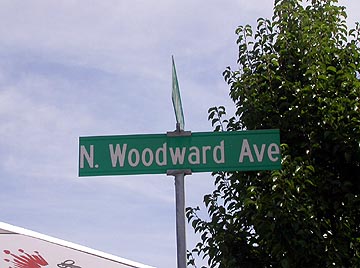 Slide Show Notes: If you click your cursor on the slideshow, it will bring up a control bar at the bottom that has forward, reverse and pause buttons. Also, if move your cursor over the little yellow icon on the left side of the control bar, it will bring up a link to the photo album with the thumbnails of all pix which can be opened individually if you wish.