I thought it would be appropriate, with the advent of the 2nd anniversary of 9/11, to temporarily diverge from our usual 429 Mustang/Cougar topic to share the story below;
The Car of a Hero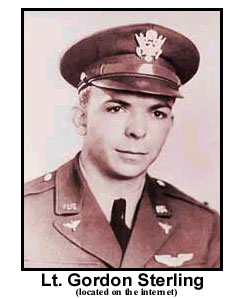 If you are like me, when you see a vintage automobile, you look at it from the perspective of a hobbyist and car enthusiast. Recently, I very unexpectedly came across a car that had to be viewed from a different perspective - historical. At a local cruise night, I stumbled upon a car that was part of an important event in our history and was owned by a true American hero. Certainly not something I expected to find among a parking lot full of vintage muscle cars and customized hot rods. With the advent of the second anniversary of September 11, I thought it was very timely that I encountered this car and its important story at this time.
Every Friday night, we have a local cruise gathering in a mall parking lot which attracts a nice cross section of both new and vintage cars. About twice a month, I make a point of going up there with my Mustang to enjoy looking at the cars and talk car talk with the other enthusiasts. Last Friday, I came across something I didn't expect. Tucked along the far edge of the parking lot was a 1941 Buick Special. Unlike the other old cars there, this one wasn't all hot rodded up with custom paint and wheels - it was an extremely original car in excellent condition. Curious, I walked over to look it over. As I got closer, I was surprised to see several type-written pages taped to the side windows. These pages told the story of the car and its owner. Since I do not have a copy of this story, I'm going to retell the story the best I can from memory;
This car was originally purchased by Lt. Gordon Sterling in May 1941, just after he completed his U.S. Army Air Force flight school training at the Air Corp base in Montgomery, AL. Gordon, who had just qualified to be a pilot of the P-36 fighter plane, needed transportation, and used the wages he had saved to buy his first ever new car - a beautiful blue 1941 Buick. Shortly after he bought the car, he received his assignment. He was to join the Army's fighter wing, the 45th Pursuit Squadron, based at Wheeler Field near Pearl Harbor. Since he was an officer, Lt. Sterling was allowed to have his car shipped with him to his new home base in Oahu.
At the base, the commander had received warnings of possible sabotage to aircraft, so he ordered all 40 P-36's to be parked on a runway, wing tip to wing tip, so they could be easily watched and guarded. Additionally, the planes were unarmed and the ammunition was stored in a nearby hangar. This was an unfortunate plan since on December 7th, 1941, Wheeler Field was one of the first targets to be hit by the Japanese, and with all those aircraft out in the open, they were sitting ducks. When the Japanese attacked, they strafed the long row of planes and managed to destroy the entire 45th Pursuit Squadron, except for one plane, which was hidden by the smoke from the rest of the burning air planes. Personnel at the base bravely taxied the remaining plane away from the burning wreckage and managed to load it with ammunition rescued from the nearby burning hangar. At this point, Lt. Sterling arrived on the scene and immediately ran to the plane. As he got in, he handed his watch to the crew chief and said," Give this to my mother – I'm not coming back!"
Once airborne, Sterling was able to join a formation of three other P-36s from another squadron. Luckily, the planes had managed to get airborne between the first and second waves of attacking Japanese fighters and quickly made for a cloud bank to stay out of sight. In a short time, the second wave of Zeros came in to attack the base and the P-36s roared down out of the clouds to attack. Hopelessly outgunned, the four P-36s engaged the enemy fighters with everything they had. Lt. Gordon Sterling was last seen in a steep dive in high speed pursuit of two Zeros, both of which fell into the sea riddled with bullets from his .50 and .30-caliber machine guns. Unfortunately, another Zero closed in from behind Lt. Sterling's plane, scoring hits all over it, causing it burst into flames and fall into the sea. Lt. Sterling was lost.
It was then that it struck me that this was the car of a hero.
Behind the car, sitting in a fold up chair, was an elderly gentlemen – Mr. John Sterling. John was Gordon's brother and has been instrumental in preserving his family's special car for the last 62 years. He told me that after they learned of Gordon's death, the family traveled from their home in Connecticut all the way across the country to San Francisco, where the Army had shipped Gordon's car for the family to pick up. Upon first seeing the car, they immediately saw that it had a bullet hole through the passenger side of the front windshield – damage that had occurred at the base during the attack. The family had this pane of glass carefully removed and placed in a display case to save as a piece of history and a memorial to Gordon. I was honored that John opened the trunk to show me this pane of glass as well as a framed photo of Gordon in his uniform.
After reading this story, and talking with John, I was incredibly moved. It reminded me of all the fine young men (of today and 60 years ago) who had families, friends and hobbies, just like I do, who left their comfortable lives to fight and die in a war to guarantee the freedom that we all enjoy today. With this difficult second anniversary of 9/11, let us remember all the fine people like Gordon, who have died and those who continue to give their lives for our country. God Bless America.
John Blair ~429 Webmaster 9/9/03