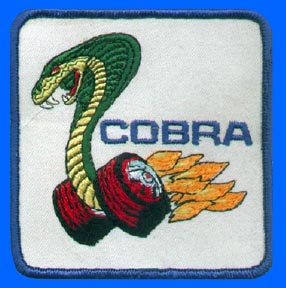 Here are some samples of the documentation for the 71 429 Mustang and Cougar.
(Note: Click thumbnails to enlarge pictures.)
Window Stickers

Above are copies of original window stickers from 2 71 429 Mustangs a 351 Mustang.

CAC Report

This is the Ford Customer Assistance Center (CAC) report available on your car for the asking from Ford.

Factory Invoice

This is an original Factory Invoice. Note that the series of punched holes on the left side spell out the reverse image of the build date, which was "10-21-70".

Build Sheets Samples





71 429 Mustang Buildsheets

The samples at left and center are from J code 429 SCJ's and the sample at right is from a C code 429 CJ.

Where to look for your Buildsheet!

Build sheets are difficult to find but you can look under the seats , carpeting , behind the plastic panels of the front seats, inside doors and behind the dash to see if you can find yours.





71 429 CJ Cougar

This build sheet is from a 1971 429 CJ Cougar. As you can see it, is in rough shape. Since many build sheets were left under the carpet on the floor, they often got wet and severely deteriorated. You can use some of the other buildsheets on this page to identify the categories not clearly visible on this sheet.





Other Buildsheets

The build sheet at left is from a 1971 351 4V Mustang. It is the finest sample of a 71 build sheet I have ever seen. The build sheet at right is from a 1971 429 CJ Torino and is in very good condition.


This sheet contains data on high and low speed passing times for each type of vehicle as well as stopping distance and tire recommendations. The vehicle VIN is printed in the lower left and top right corners. The sheets at left and center are for 71 429 Mustangs and the one at right is for a Boss 351.


Ford Dealer Order Form
(Front/Back)

The 71 Ford Mustang order form above shows an overview of the various 71 Mustang options, including Interior.





Warranty Identification Card

The sample above is from a 71 429 C code Mustang.





Starting Instructions

These Starting Instructions were mounted on the visors of brand new 1971 Mustangs.

Mr. Kevin Marti has obtained a license from Ford Motor Company to the Ford Production Data base and can run custom VIN Reports for you on your car. If you would like more information, please click the Marti Auto Works button below;

The 429 Mustang and Cougar Registries;
71 429 MUSTANG
The Director of this registry is Mr. Marvin "Scotty" Scothorn. This registry is not online. He can be contacted at mescothorn@earthlink.net or the address below;
71 429 Mustang Registry
Marvin Scothorn, Director
6250 Germantown Pike
Dayton. Ohio 45418-1634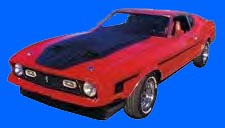 71 429 COUGAR
Mitch Lewis is the Registrar from the Cougar Club Of America has the 429CJ Cougar Registry. Contact Mitch at 429cj@winternet.com to register your 429 Cougar.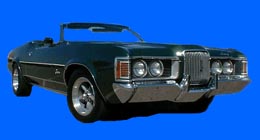 For more info on 429 Registries - See our pages on the 71 429 Mustang and 71 429 Cougar located elsewhere on this site.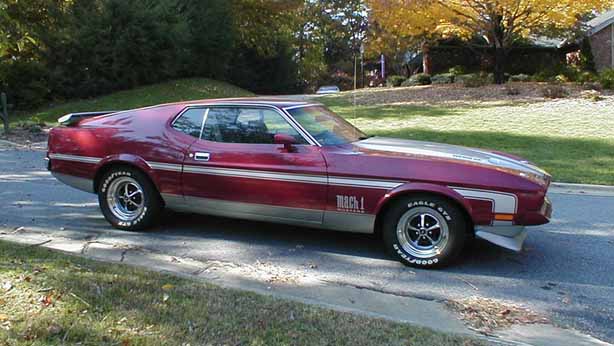 Jimmy Bennick's 429 CJ Mach 1