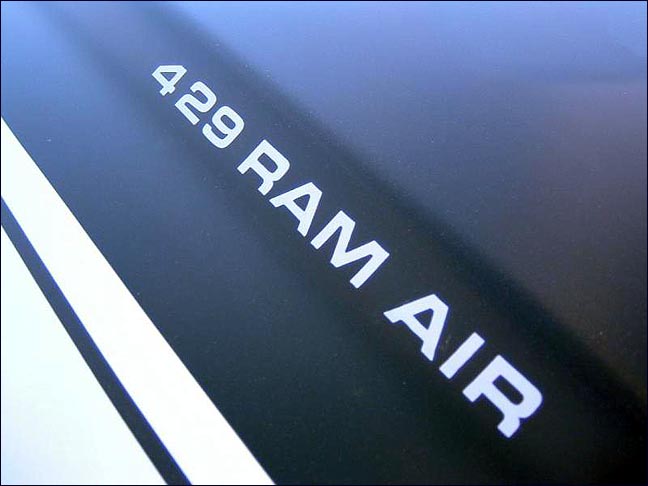 In The Beginning
Back in early December 98, when I began restoring my 71 429 Mustang, I looked on the internet and many other locations for information for my restoration and was surprised to find that there was almost nothing available. At that point, I began to think about forming a group that could work together and help each other uncover information about these rare cars. By scouring internet part want ads, I was able to find a few people looking for 429 Mustang parts. Assuming they might be owners, I contacted these people and asked if they would like to form a group. That was December 1998.
And Now
As of today, we have located, by word of mouth, and mentions in Mustang Monthly, Mustangs and Fords, Mustang Illustrated and a special mailing through the 429 Mustang Registry, 120 other 429 Mustang and Cougar owners from 9 countries. (Along the way, we have also included our close cousin, the 71 429 Cougar!).
The Resources
We now have two main resources - the 71 429 Mustang/Cougar Technical Forum and the 71 429 Mustang/Cougar E-Mail Group. With the addition of this new website, we now have an additional means to provide information on our rare cars and components!
It is my hope that by linking us all together via the web, we will all be a great resource to each other and further enjoy our common hobby.
429 Mustang/Cougar Group and Site Coordinator

Driver's view behind the wheel of a 429 CJ Cougar!
Disclaimer
To the best of our knowledge, the information presented on this site is correct. The information presented here is compiled through research of members of the 429 Mustang and Cougar Group and others who donate pictures and info. However, we are talking about 35+ year old cars and parts. Even the best of efforts may not always be 100% correct. When looking to buy vehicles or parts for your 71 429 Mustang/Cougar, please use this site as a guide, but do your own research (MPC, etc.) to verify your information of interest. We cannot be held responsible for any errors on this site. If you think you've spotted an error, let me know at JBlair429@wowway.com. Thank you.


Contributors
This site was constructed with the generous contributions of Art Richardson, Jimmy Bennick, Rich Pajzer, Thiago Muneratto, Fred Coyner, Matt Zacky, Henry Ford, Dan Davis, Bruce O'Connor, Marvin Scothorn, Bill Brady, Johan Lindvall, Jay Gentile, Bob Lovell, Robert Myhrer, John Foos, Bill Brady, Rick Thompson, Mitch Lewis, Bob Wilson, Norm Moren, Dean Bruce, Kevin Marti, Allen Cross, Allan Shepley of Mustang Central, Mansfield Mustang, Mark from Top Loader Heaven and members of the 429 Mustang/Cougar Tech Forum and many, many more! Also, thanks to Mr. Robert Matteson and Ms. May Liao for all their technical assistance to me in constructing this site.